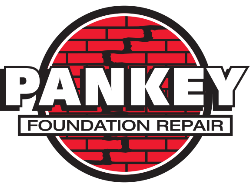 Why Pankey Foundation Repair?
Finding a reliable and trustworthy Foundation Repair Contractor is challenging, but you'll find that our company adheres to simple guidelines of respect, integrity, and responsibility. We are a family owned and operated company providing quality workmanship and conscientious service to the Kansas City area for over 20 years.
We provide FREE inspections and repair estimates with no pushy sales person.

Over 50% of our business comes to us through referrals proving customer satisfaction is our utmost concern.

We enjoy an excellent reputation with building inspectors, homeowners, Realtors and structural engineers.

References proudly presented upon request.

Common Causes of Foundation Problems:
Rain Water - Improper drainage around the home or structure is a leading cause of foundation impairment. Improper drainage creates excess moisture which causes foundation settlement.
Heat - Intense heat and hot wind can cause soil shrinkage below the foundation and may lead to foundation settlement and cracks in the structure.
Plumbing Imperfections - Plumbing or water leaks are common causes of foundation issues.
Environmental Disturbances - Tree roots often disturb the soil or the home/structure itself causing foundation repair needs.
Age - Often over long periods of time foundations fail with the repeated expansion and shrinkage of soil.
Construction - Inadequate or insufficient foundation materials such as a steel or concrete may contribute to foundation movement.

Pankey Foundation Repair did work on my homes foundation. Tyler and his crew were very polite. Tyler was very straight forward about what he needed to do. There were no surprises. I would absolutely recommend him to friends and family! Pankey Foundation Repair for the win!
-Kyle H.


We have competitive and affordable pricing.

We are fully licensed and insured.

We have a licensed master plumber on staff to tend to any plumbing issues when needed.

We are an accredited member of the BBB.

We carry a Completely Transferable 25 year warranty.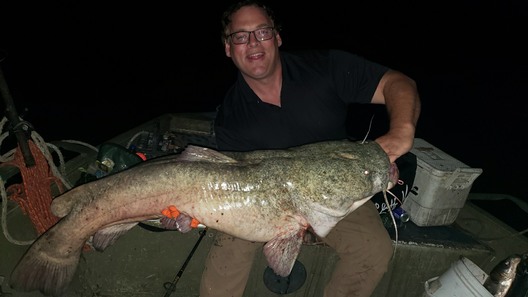 Tyler Pankey, Owner/Operator
We strive to keep water with the fish and out of your basement.
Pankey installed beams in our basement last week - great service! And really great pricing. I was impressed with how kind everyone was throughout the process. We'll be recommending Pankey in the future!
-Jenna L.