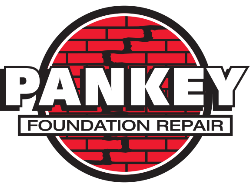 Pankey Foundation Repair have done great work at even better prices for me over the past five years. I have used him to make repairs to my personal property as well as many (15 to 20) investment properties. I trust Tyler to do the job right and at a fair price. As a realtor, foundation issues are a fact of life. I have referred Tyler to both buyers and sellers. My clients always thank me after Tyler completes the work. He usually saves them hundreds and sometime thousands of dollars. I will continue to recommend Tyler to my friends, family, and clients.
- Rick Sanford

Pankey Foundation has done repairs for my clients and myself for over 10 years. As a Realtor we are always looking for contractors that provide quality work and affordable prices. Tyler has always gone the extra mile to make sure the job is complete and the foundation is repaired properly. I have used Pankey Foundation for the smallest repair jobs to rebuilding a few of the worst foundations you'll ever see.
They always do good work.
- Tim Seibold
Pankey Foundation (Tyler) has been repairing foundations for me and my clients since 2005 and every job he's performed for us has fixed the issues and come in at or under budget. I make sure every client I am working with that needs some foundation or grading work done, at least contacts Tyler for a second opinion, on both price and the scope of work necessary to properly repair the situation. Pankey Foundation Repair consistently comes in as one of the lower priced bids for those repair jobs (not always the cheapest) but he also Guarantees his work on EVERY job which makes him worth every penny. I highly recommend using Pankey Foundation for ALL your foundation and grading needs.
- Gregory Weis
If you want it done right the 1st time, call the professionals at Pankey Foundation Repair. You will be glad you did. They have over a decade of experience in foundation repair. Highly recommend!

- Jim Louis
I had some major settlement to the back of my house during the extreme drought we had during this past year. I had several foundation repair companies come out to give me estimates. We decided on Pankey Foundation Repair to do the work. We liked the fact that the owner came out to do the estimate and gave us a fair and honest quote. They did a great job and really took the stress out of a stressful situation. They were able to raise my addition back up so my door and windows were opening again.:) Tyler and his workers were very professional and polite. I would highly recommend Pankey Foundation Repair!!!!!!!
- Randy M.

I just had Panke Foundation do some fairly extensive piering work on my house and they did a fantastic job. The bid the owner provided was very basic and reasonable. Everything the owner said would be done was done right on schedule. The office manager I worked with was just great and very responsive. The crew that did the work was beyond professional and not only did they do a great job but their cleanup was perfect. I would recommend this company to everyone and give them a 5 star rating!
- Chris N.
I had Pankey Foundation come fix my foundation. They did a great job, were very polite, and cleaned up after the job! Great service and a great price! I would highly recommend them. Pankey Foundation Repair!!!!!